Manga, roman, film : trois fictions incontournables sur l'assassinat de JFK
Les zones d'ombre qui entourent l'assassinat de John Fitzgerald Kennedy, le 22 novembre 1963 à Dallas, ont inspiré de nombreux scénaristes. Tour d'horizon de 3 œuvres de fiction incontournables, 53 ans après les faits.
Le vendredi 22 novembre 1963, à 12h30, John Fitzgerald Kennedy est assassiné de deux balles — une dans la tête, une dans le cou — alors qu'il salue depuis sa limousine la foule venue le rencontrer à Dallas pendant sa pré-campagne de réélection. Les images amateur filmées par Abraham Zapruder ont depuis fait le tour du monde.
Si Lee Harvey Oswald, un ancien marine aux idées marxistes, a vite été reconnu comme l'assassin du 35e Président des États-Unis — avant d'être lui-même abattu en direct à la télévision –, la version officielle n'a jamais totalement convaincu le public : en 2013, 61 % des Américains restaient convaincus que Lee Harvey Oswald n'était pas le seul tueur impliqué. De nombreuses théories, souvent conspirationnistes, circulent toujours sur l'innocence présumée d'Oswald comme sur la présence de multiples snipers à Dallas le 22 novembre 1963.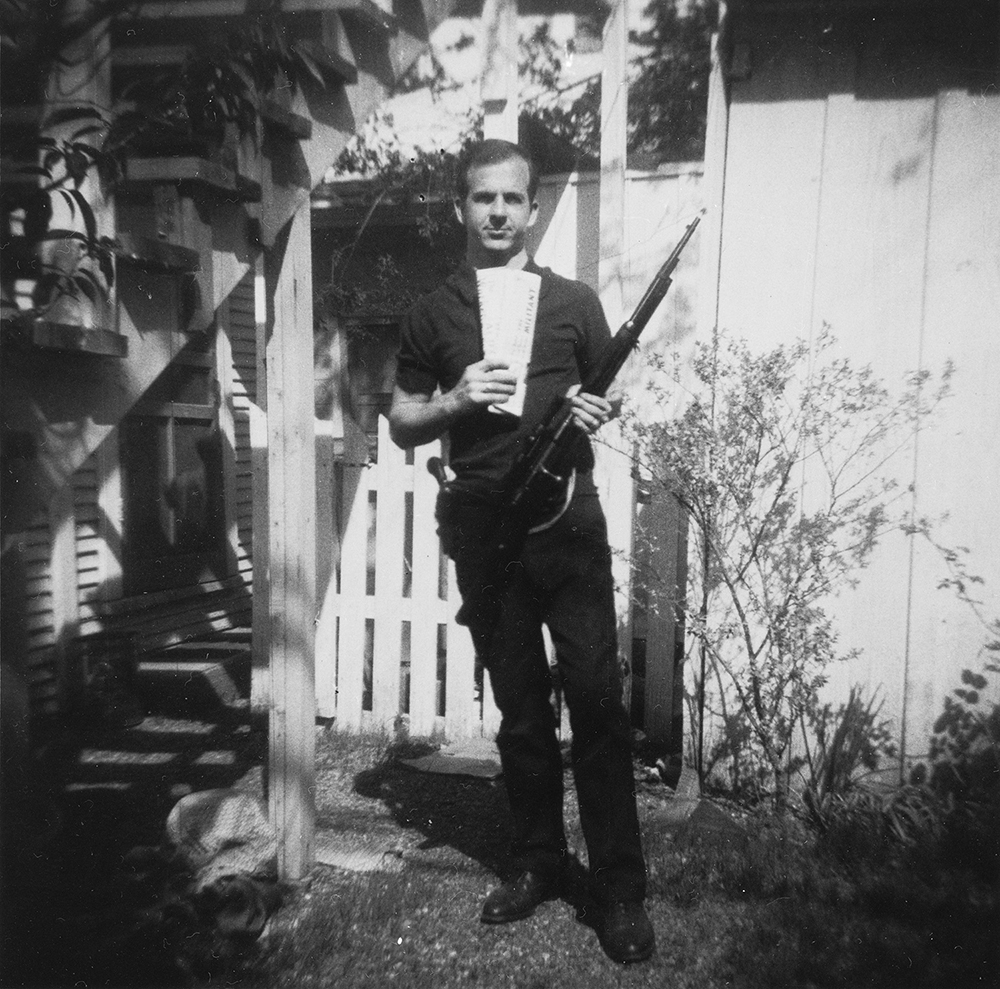 La part d'ombre qui entoure encore l'événement constitue une source d'inspiration inépuisable pour de nombreux artistes, qu'ils soient auteur de mangas, de romans ou réalisateur de films, comme Naoki Urasawa, Stephen King et Oliver Stone. Leurs œuvres proposent un traitement original — et captivant — de l'événement, en attendant la potentielle déclassification des 40 000 documents d'enquête sur l'assassinat, attendue d'ici octobre 2017.
Billy Bat, une reconstitution minutieuse aux côtés d'Oswald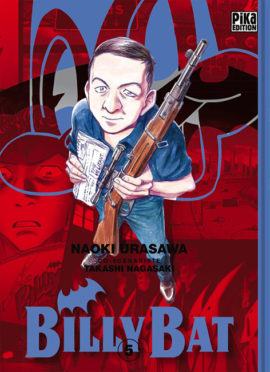 Et si Lee Harvey Oswald était, comme il l'a affirmé peu avant sa mort, un simple « pigeon » censé couvrir le(s) véritable(s) assassin(s) de Kennedy ? Naoki Urasawa et Takashi Nagasaki partent de ce postulat dans leur manga Billy Bat, un thriller ambitieux dominé par une chauve-souris fantastique qui apparaît à différentes époques de l'Histoire pour influer sur le cours des événements.
Lee Harvey Oswald devient ainsi le personnage principal de la série le temps des volumes 4 à 7. De ses affinités marxistes à sa tentative d'assassinat ratée sur un ancien militaire américain, en passant par son bref séjour en URSS, Urasawa et Nagasaki retracent le parcours d'Oswald grâce à un subtil mélange entre éléments historiques et fictifs, tout en se livrant à une mise en abyme sur la bande dessinée.
Une véritable plongée minute par minute dans les événements du 22 novembre 1963
Dans Billy Bat (Pika Édition), Oswald, un temps salarié du parc d'attractions Billy Land, apparaît comme un homme influençable, facilement manipulé par la chauve-souris malicieuse, qui lui promet un grand avenir. Avec le découpage cinématographique et le sens du suspense qui le caractérisent, Naoki Urasawa offre également une véritable plongée minute par minute dans les événements du 22 novembre 1963 jusqu'à un dénouement surprenant.
On notera au passage que l'assassinat de Kennedy a largement inspiré la bande dessinée XIII, de Jean Van Hamme et William Vance, qui reprend toutes les grandes lignes de ce drame — le héros est notamment accusé d'avoir assassiné le président des États-Unis — ainsi que ses conséquences sur la vie politique américaine. Sans toutefois jamais nommer Kennedy.
22.11.63 : quand Stephen King essaye de sauver Kennedy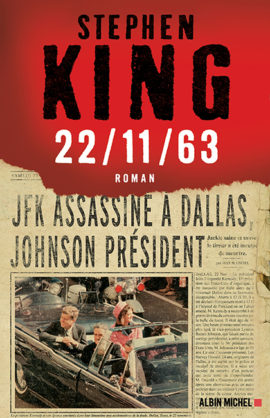 Tout est dans le titre de ce roman paru en 2013 chez Albin Michel. L'idée originale de Stephen King remonte bien plus loin, puisque l'auteur a commencé à y penser dès les années 1970, avant d'être trop occupé par d'autres projets pour pouvoir y donner suite.
Dans 22.11.63, King raconte la quête entreprise en 2011 par Jake Epping, un professeur d'anglais qui parvient à remonter le temps jusqu'à l'année 1958 grâce à un portail temporel caché dans un diner. Le propriétaire des lieux, atteint d'un cancer, est convaincu que l'assassinat de Kennedy est à l'origine des nombreux problèmes qui accablent le monde depuis. Il demande donc à Jake d'empêcher à sa place la mort du Président pour améliorer leur présent.
Pour le héros projeté en 1958, c'est le début d'une enquête de plusieurs années sur Lee Harvey Oswald, afin de s'assurer qu'il compte vraiment assassiner Kennedy, et qu'il opère seul. Le délai assez large dont dispose Jake avant le 22 novembre 1963 passe cependant plus vite que prévu, surtout après son coup de foudre avec une jeune femme de l'époque.
Stephen King, qui s'est rendu à Dallas pour visiter les lieux emblématiques de l'assassinat, sans oublier de se documenter sur le contexte culturel de époque, restitue avec précision l'ambiance des années 1958-1963. L'auteur fait monter le suspense de main de maître au fil des 944 pages — qui souffrent de quelques longueurs — tout en s'interrogeant sur les conséquences insoupçonnées des voyages répétés dans le temps.
Ce best-seller a donné lieu, en février 2016, à une série télévisée de huit épisodes avec James Franco dans le rôle principal. La diffusion française de cette création Hulu, produite par J.J. Abrams, devrait se faire d'ici la fin de l'année, Canal + en ayant obtenu les droits en mars dernier.
JFK, la thèse conspirationniste d'Oliver Stone
Dans JFK, un film sorti en 1991, Oliver Stone revisite le drame sous l'angle conspirationniste en s'inspirant de l'enquête bien réelle menée dans les années 1960 par Jim Garrison, procureur de la Nouvelle-Orléans, détaillée dans son livre On the trail of the assassins (1988) comme des recherches plus controversées de Jim Marrs dans son ouvrage Crossfire : The plot that killed Kennedy, paru un an plus tard.
JFK raconte ainsi l'enquête menée par Jim Garrison (Kevin Costner) pour prouver que la version officielle de la Commission Warren contient de nombreuses erreurs. Au cours de ses recherches, il réalise que l'assassinat de Kennedy a en réalité été soigneusement préparé au plus haut niveau de l'État, en accord avec le complexe militaro-industriel. Ses découvertes mettent évidemment sa propre vie en danger, surtout lorsqu'il touche la vérité du doigt.
Le film, qui retrace, dans son générique d'ouverture, les moments-clé du mandat mené par le Président (l'amorce de retrait des troupes américaines au Vietnam, le débarquement de la Baie des cochons…), défend une théorie populaire : les décisions politiques de Kennedy auraient entraîné sa mort.
JFK mélange astucieusement images d'archives et scènes fictives
En mélangeant astucieusement images d'archive et scènes fictives, Oliver Stone parvient surtout à semer le doute sur ce qui est vrai et ce qui ne l'est pas, jusqu'à faire émerger sa thèse finale. Le thriller s'appuie aussi le casting 5 étoiles assemblé autour de Kevin Costner : Tommy Lee Jones, Gary Oldman (dans le rôle de Lee Harvey Oswald), Joe Pesci ou encore Kevin Bacon.
Si JFK a fait l'objet d'une vive polémique aux États-Unis, son succès commercial reste indéniable, avec plus de 200 millions de dollars de recettes.
http://www.numerama.com/pop-culture/210215-manga-roman-film-trois-fictions-incontournables-sur-lassassinat-de-jfk.html#commentaires
Date de dernière mise à jour : 18/07/2017